Pennant Hills
Dental Centre
Optimum, award-winning dentistry for all ages.
Pennant Hills Dental Centre
Optimum, award-winning dentistry for all ages.
Welcome to our family dental centre
Welcome to your local family dentist in Pennant Hills. We're a tight-knit team of passionate dental professionals who are committed to helping our local community reach their best possible oral health and have sparkling smiles they're proud to flash! Dream smiles start with excellent oral health and we're here to guide you every step of the way from our modern, comfortable and welcoming dental clinic.
Our dentists, hygienists, dental assistants and front desk team all genuinely tend to every one of our patients to ensure that all dental visits are a pleasant experience. We're big on transparency too. It's important to us you always understand all the steps and costs involved in any dental treatment. We take the time to explain processes and procedures carefully and are always happy to answer any questions.
We're the local dentist Pennant Hills trusts. Our team is here to give you all you need to revolutionise your oral health with confidence.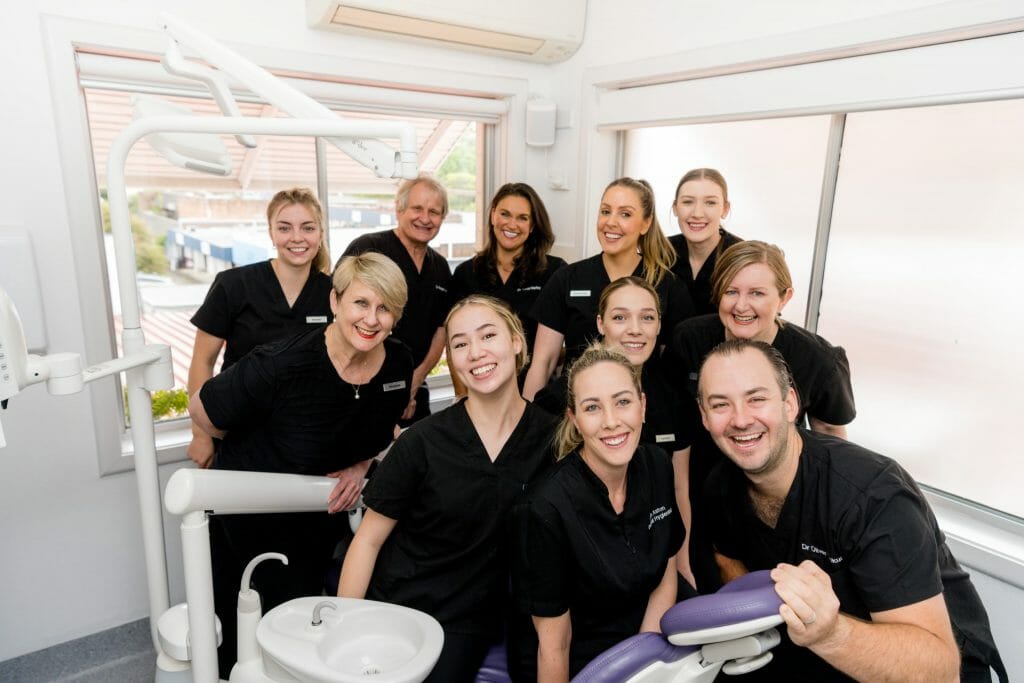 An accredited dental practice
Dental Practice Accreditation involves establishing a culture of quality and patient safety. There is no requirement for private dental practices to undergo the accreditation procedure. Because of this, not every dental practice has accreditation. In fact, less than 20% of Australian dental clinics meet the strict standards required to achieve accreditation. The good news is, though, Pennant Hills Dental Centre is one of them!
At Pennant Hills Dental Centre, we pride ourselves on offering a comprehensive range of the highest quality dental services for the whole family. No matter your age, oral health or smile goals, your local Pennant Hills dentists have you covered.
We're sure you've heard the good old saying, "prevention is better than cure". Well, when it comes to your teeth and gums, it's particularly true! General dentistry involves a range of preventative dental treatments to help maintain great oral health and nip any potential issues in the bud for adults. General dentistry also exists to provide an ideal start to a life of good oral health for children. A healthy mouth and a glorious smile for life start with general dentistry.
Your smile is one of your most noticeable and trademark features, and we think life is too short to not LOVE it. We believe everyone deserves to have a smile that they can feel confident and happy to show off. With our broad range of innovative cosmetic dental treatments, your dream smile is well within reach! Whether you need a quick little touch-up on a single tooth or an extensive personalised cosmetic treatment plan, you're in the right place.
This special field of density is available at Pennant Hills Dental Centre, providing you with various options to help you achieve a straighter smile. Our experienced dental team has a wealth of experience in orthodontic diagnosis, prevention and correction for people of all ages. It's never too late to get the straight teeth you've been wishing for.
At Pennant Hills Dental Centre, we understand how missing teeth can negatively impact your quality of life. Thanks to modern-day dentistry and our expert dentists, there are several options for replacing missing teeth available at our clinic. Whether you're after removable dentures or a permanent solution like dental implants – we've got you covered!
Unfortunately, dental emergencies happen – and often when you're least expecting it. Whether you or someone you know is facing a dental emergency, our team of friendly and compassionate dental staff is here to help you. We'll ensure you receive the best care possible during what we understand can be a stressful time.
The dentist Pennant Hills locals rely on
Personalised dental treatment
Every patient is unique, as is their smile. Because of this, we don't believe in taking a one-size-fits-all approach to delivering dental care. At our Pennant Hills dental clinic, we provide comprehensive dental care that is 100% personalised and tailored to suit you. Part of delivering this personal care is taking the time to truly get to know you and understand your dental health history, the state of your current oral health, and your oral health goals for the future. Our dentists can provide you with a treatment plan designed just for you, to help you reach your smile goals your way.
Award-winning family dentistry
Pennant Hills Dental Centre is proud to have won both local and Australia-wide awards for professional dental care and exemplary standards.
We accept a range of health funds
We're adjacent to Fitness First on Pennant Hills Road. You can reach us by walking through the arcade from Fisher Avenue Car Park which is behind the practice.
We love welcoming new and existing patients to our dental practice in Pennant Hills. We see all patients on an appointment basis and ask that you please contact us in advance by calling us on (02) 9484 1132, using our contact form, or booking an appointment online. 
Our friendly team is happy to answer any questions you may have.